User Groups can be used to control Access Rights for multiple users at the same time. Admins, with permissions, can manage group membership for other user from the User Administration area.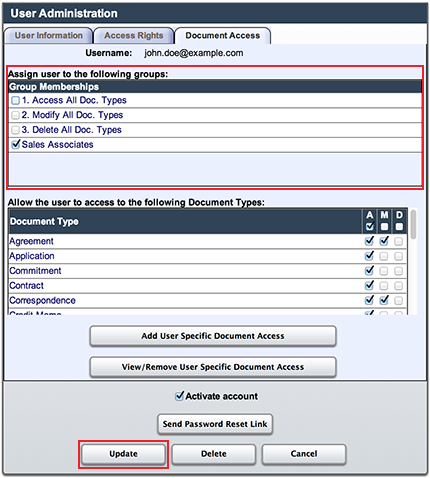 To modify Group Membership for a User:
Select User Administration
Select the User account which you would like to modify. Use the Search box at the top of the screen to find more quickly
Click the Document Access tab Assign Group Membership by selecting the checkbox next to each User Group in the table at the top of the screen. Users can be added to multiple User Groups.
Select the Update button
The User's Group Membership settings have been saved
You can also add multiple users to a User Group at the same time from the User Group Administration screen.