You can markup page in many different ways in the Paperless Press tool. A few of these option include, highlighting text, adding markup symbols and stamps. The markup "floats" above the page so it doesn't change the original content of the document.
To markup pages in Paperless Press, the document must be in .TIF file format.
---
Highlight Text
You can highlight text in Paperless Press to collaborate on documents from your web browser. The black highlighter can be used to redact or hide specific information on the page.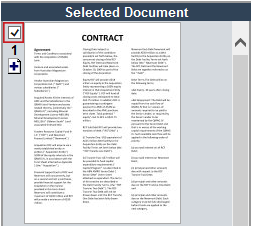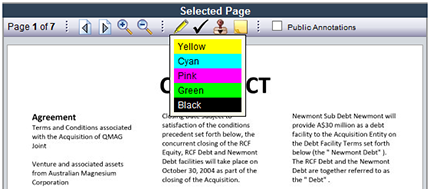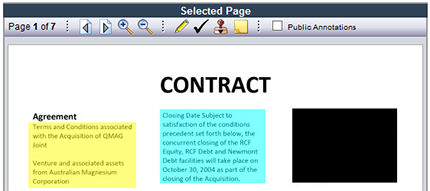 To Highlight page(s) in Paperless Press:
Select a document from the Search Results Area
Select Edit In Paperless Press
The Paperless Press window will appear
Select the page you would like to Highlight
Hover over the Highlighter icon in the toolbar
Choose which color highlighter you would like to use. Black can be used to redact or hide certain areas of the page.
Drag your highlighted area to the location of your choice and resize to your liking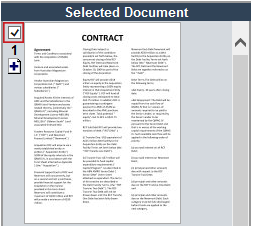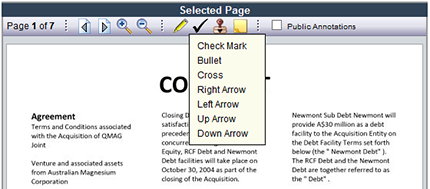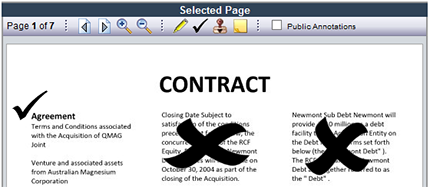 To Add Symbols to page(s) in Paperless Press:
Select a document from the Search Results Area
Click on Edit In Paperless Press
The Paperless Press

window will appear
Select the page you would like to Add Symbols to
Hover over the Symbol icon in the toolbar Choose a Symbol option from the drop down menu
Drag your Symbol to the location of your choice and resize to your liking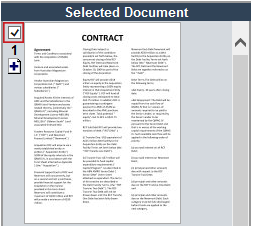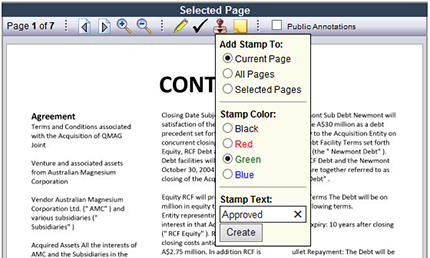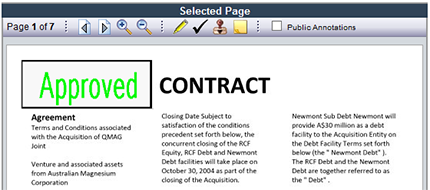 To Add Stamps to page(s) in Paperless Press:
Select a document from the Search Results Area
Click on Edit In Paperless Press
The Paperless Press

window will appear
Select the page you would like to Add Stamps to
Hover over the Symbol icon in the toolbar
Choose an option for where you'd like to add a stamp to:
Current Page
Adds Annotations to page currently displayed in Selected Page Area
All Pages
Adds Annotations to all pages of the document
Selected Pages
Adds Annotations to all pages currently selected
Select a color option for the stamp
Enter your stamp text
Select Create
Drag and resize your stamp to your choosing