Save to DynaFile Installation
The Save to DynaFile utility can be downloaded using the links below. This utility is extremely lightweight and should be able to be installed (by an administrative account on each workstation) within a few minutes.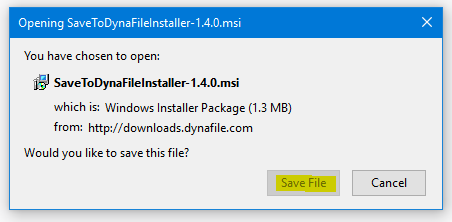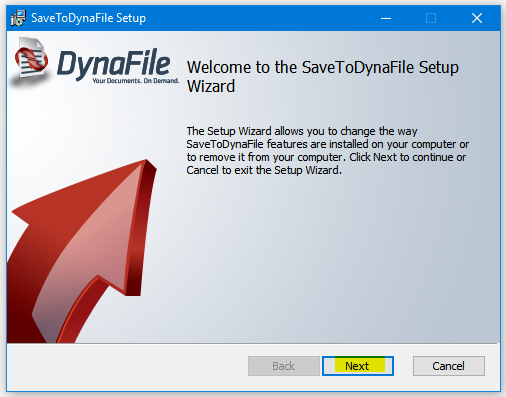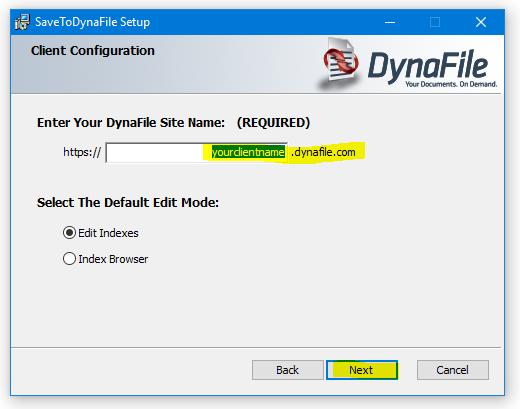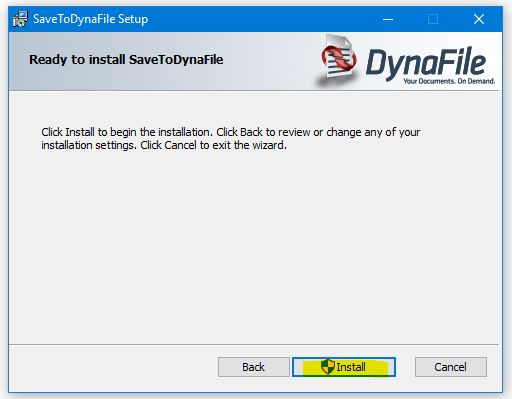 Save To DynaFile Installer:
http://downloads.dynafile.com/SaveToDynaFileInstaller-1.4.0.msi
When installing the "SaveTo" driver, all the default settings should be used with the exception that on the 2nd install screen, you'll need to specify the exact, no typos, no extra spaces DynaFile Site Name which is: YOURUNIQUECLIENTNAME
Open your downloaded file. From there an installation wizard will show up. You'll click on Next to begin.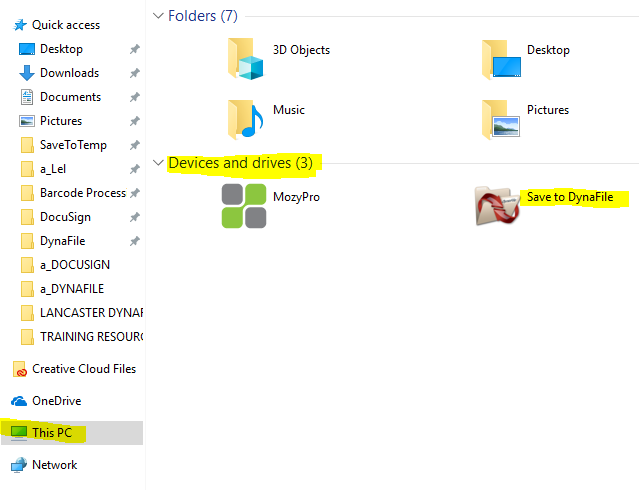 Once intalled, simply route to your File Explorer or Libraries (the folder icon on your taskbar) and go to My Computer or This PC > Scroll to Other or Devices and Drives > Take the Save to DynaFile icon and drag it to be used as a shortcut on your desktop.