When saving to DynaFile, the system will upload documents in their native file type (.doc, .pdf, .jpg, etc.).
---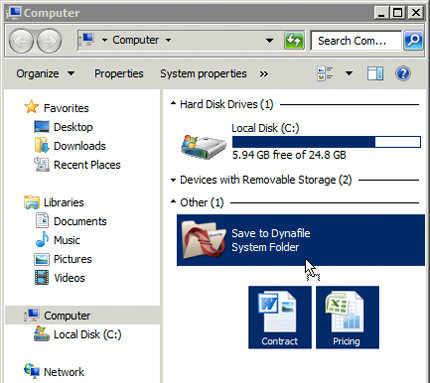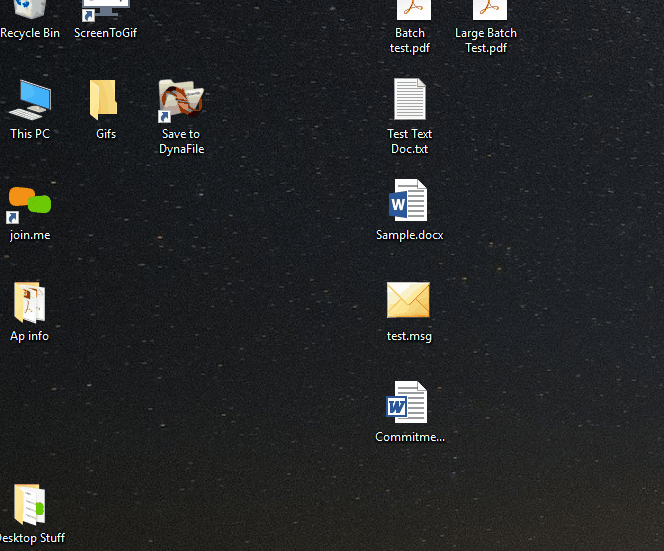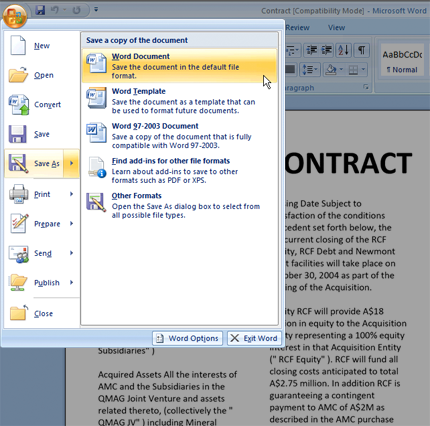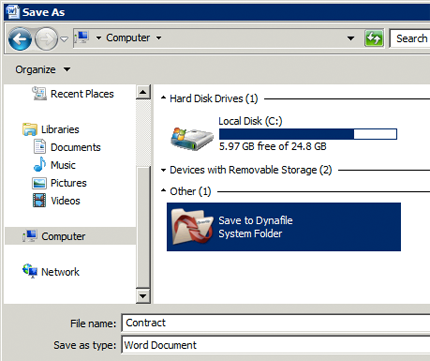 Drag and Drop
Drag and Drop can import multiple electronic documents to the system at the same time using Save To.
To Save to DynaFile with Drag and Drop:
Click and hold the document you'd like to place into the DynaFile virtual Drive
Drag it over to the Save to DynaFile icon on your desktop
The DynaFile Document Registration window will appear and prompt you to index the document(s)
If you choose to index the documents at a later time, they will automatically be placed in the Batch Processing folder
---
Save in Application
You can also save a single document to DynaFile from the application you are currently working in. For example, Microsoft Word, Excel, Adobe etc.
To Save to DynaFile from within an Application:
Select Save As, from the application you are currently working in

Select the DynaFile Virtual Drive as your save location
The Document Registration will appear and prompt you to index the document
You may also Index the document at a later time, if you wish. It will be stored in the Batch Processing folder in the meantime