The Menu Bar is located horizontally across the top of the DynaFile interface.

---

The Home button will return you to a blank Search screen.
---

Prefs, short for Preferences, will allow you to edit your username, password, profile and add email signatures.
---

With the Upload button, you can import electronic documents from your computer into DynaFile.
---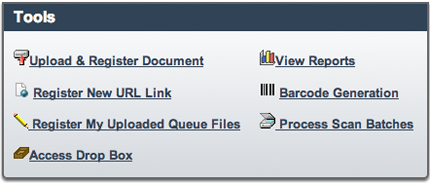 Tools
The tools menu includes:
---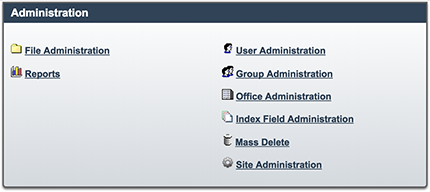 The Admin menu option is only available to users with specific Access Privileges.
This section includes:
---

Log off
To securely log out of DynaFile, select the Log Off button.