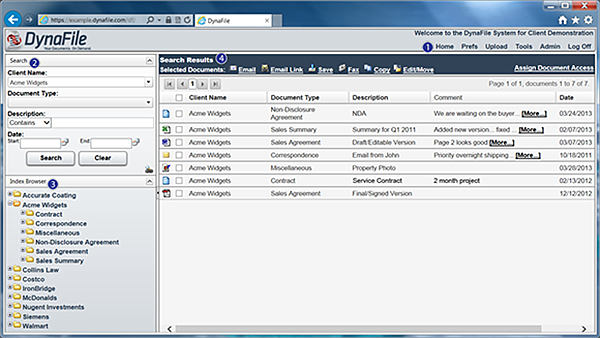 DynaFile's User Interface consists of four main sections:
The Menu Bar will be on the top right of the screen.
The Search Panel will be on the top left of the screen.
The Index Browser will be on the bottom-left, under the Search Panel.
The Search Results Area is the largest part of the home page. Here, your documents will be displayed.
---
1. You can find the Menu Bar on the top right of the DynaFile interface. From here, you will be able to: change your preferences, upload documents, access advanced tools, and utilize administration features.

---
2. The Search Panel is located t the top-left of DynaFile's interface. By using the unique Indexing Information a system administrator has set up, one can search for and retrieve documents.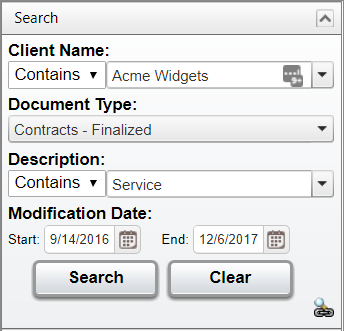 ---
3. The Index Browser is located below the Search Panel. Documents can be selected by expanding the virtual folders.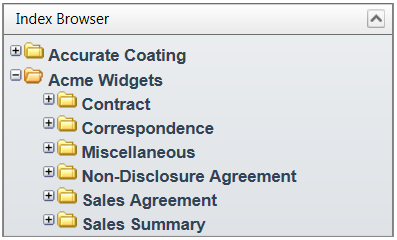 ---
4.This is the largest section of the Dynafile interface where you can view search results, preview documents and access many other common document actions.