This is the largest section of the DynaFile Home screen. From this area, you can view your search results, Preview Documents, and perform other common document actions.

After performing a search, you will find your results listed in this section. You can sort results by clicking on the column headers.
Client name, Document Type, Description, etc.
To view a document, select it from the list and the Document Actions Panel will expand. From here, you are able to perform a multitude of actions. The Thumbnail Preview Panel will also appear to display thumbnail previews of each page in the selected document.
---
The Multi-Document Action Bar is located at the top of the search results area. Here, you will be able to modified multiple documents at once.

---
When clicking the Document Actions Panel, it will expand allowing you to save, share and modify.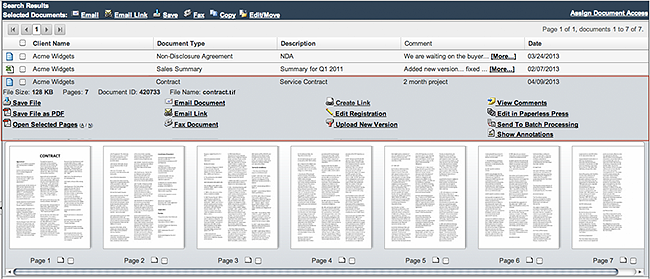 ---
By hovering over a document icon in the Search Results area, you can access the Fly-Out Menu.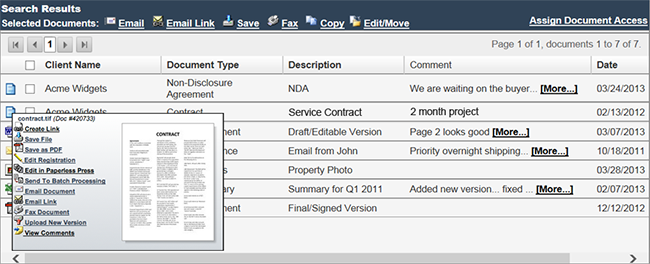 ---
When you select a file from the Search Results Area, at the bottom of the Document Actions Panel, you will find the Thumbnail Preview Panel. This will give you a preview of the documents uploaded.