Log In to DynaFile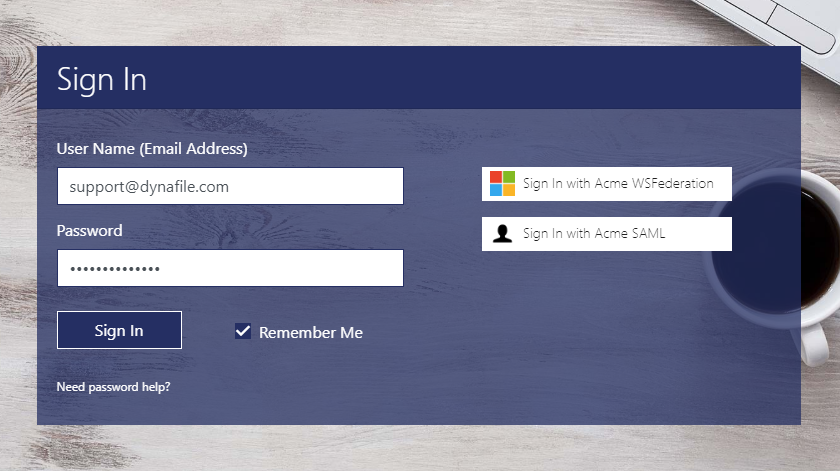 Access your cloud-based filing system from your unique DynaFile website.
Use any web-enabled computer or device
Open your browser of choice
Enter your unique DynaFile URL in the address bar
---
Log In To DynaFile
Log in with your company's unique URL.

Log in to DynaFile with your Unique Company URL
Enter your Username, which is your company email address

If you do not know your Username, ask your System Administrator

Enter Password
Be sure to select the 'Remember Me' checkbox to ensure no work is lost


This will keep the user logged in for a two-week period. Not selecting Remember Me will log the user out after 15 minutes of inactivity

Submit
---
Register As a New User
Have your internal company administrator add you to the system.
Administrators will have the option to enable Anonymous User Registration in the Site Administration screen, under Security Settings. Users will then be able to request access by utilizing the 'Don't have an Account' button that will appear on the Log In screen. The user will be able to register for their DynaFile site, but will need approval from a system administrator.

---
Recover a Lost Password
Users who have lost or forgotten a password should use the 'Need Password Help' button on the home page. Here, you will be asked to submit your email address. This will reset your password and email you a new one. Once logged in, you may make a new password in User Preferences.