Use the upload feature to import a single electronic document to DynaFile.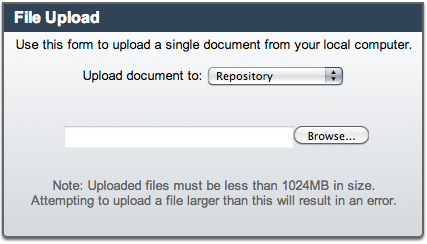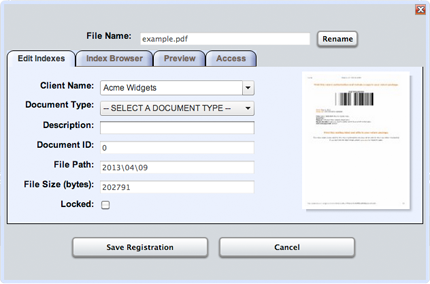 To Upload a document to DynaFile:
Select Upload on the Menu Bar

Select the location of where you would like your document to go





Repository


This location will have you Index your document once uploaded.

Batch Processing
This location will open your document in the Batch Processing window.

Drop Box
This location will allow you to create a Public Link after loading the document to the Drop Box. The documents will not be Indexed immediately, but can be in the future.



Select Browse to locate the file you wish to Upload.

Select Open

Fill out the required information to index your document.

Once saved, the document will be filed in the location selected.
Note, users must have File Upload Access Rights in order to upload a document to DynaFile.