Admin users can run Reports on user and system activity from the Reports menu. Only users with Report Access Rights can access the Reports area.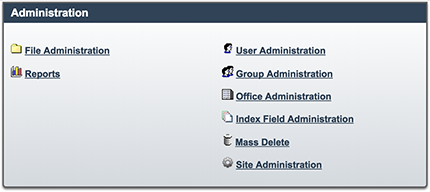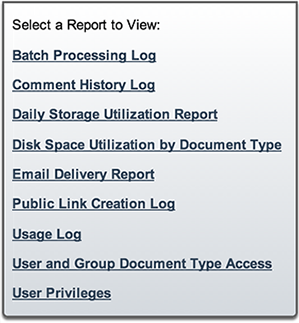 To create a Report:
Select Reports

Select the type of Report you'd like to create

Select a Date Range for the report you'd like to run from the reports menu (if applicable)
Select your preferred Export Format. HTML will display your report in your web browser
Select the Update Report button
Your report will be exported in the format you've selected.
Note, Available reports will depend on the user's access rights. There are separate settings for User Reports and Admin Level Reports.