Site Configuration will be used to sort and customize your fields in your DynaFile account.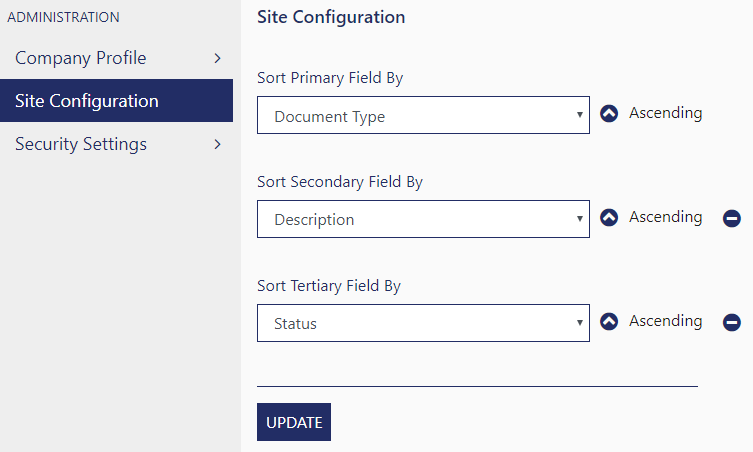 Administrators are able to sort Primary Fields, Secondary Fields, and Tertiary Fields (if applicable), ascending or descending, accordingly.
In order to add fields, do so by clicking the 'Add' button. To remove, click the 'Remove Last' button.
Administrators will also have the option to select the 'Enable Public Upload / DynaFile Drop Box' option. This can be enabled in order to utilize under 'Upload,' located on the tool bar.
Be sure to select the update button to save your changes.